Underrated // Series I
un·der·rated // underestimate the extent, value, or importance of (someone or something).
Did you pass by this piece on your last visit to the shop? Had you seen it; would you have thought to wear it like this? These are the pieces that skipped your eye. The unsung heroes of your wardrobe. These are the underrated.
This is, without a doubt, one of the most versatile pieces in the store. The lightweight virgin wool which makes it perfect for layering meaning it's a great base layer during colder months, but it's natural moisture wicking qualities mean that it transitions between season exceptionally well. It's perfect for spring's number one styling trend, reverse layering (shown here under a slip dress). It is, however, equally at home under a blazer. The studioRUIG Thea top. Was $180, now $126.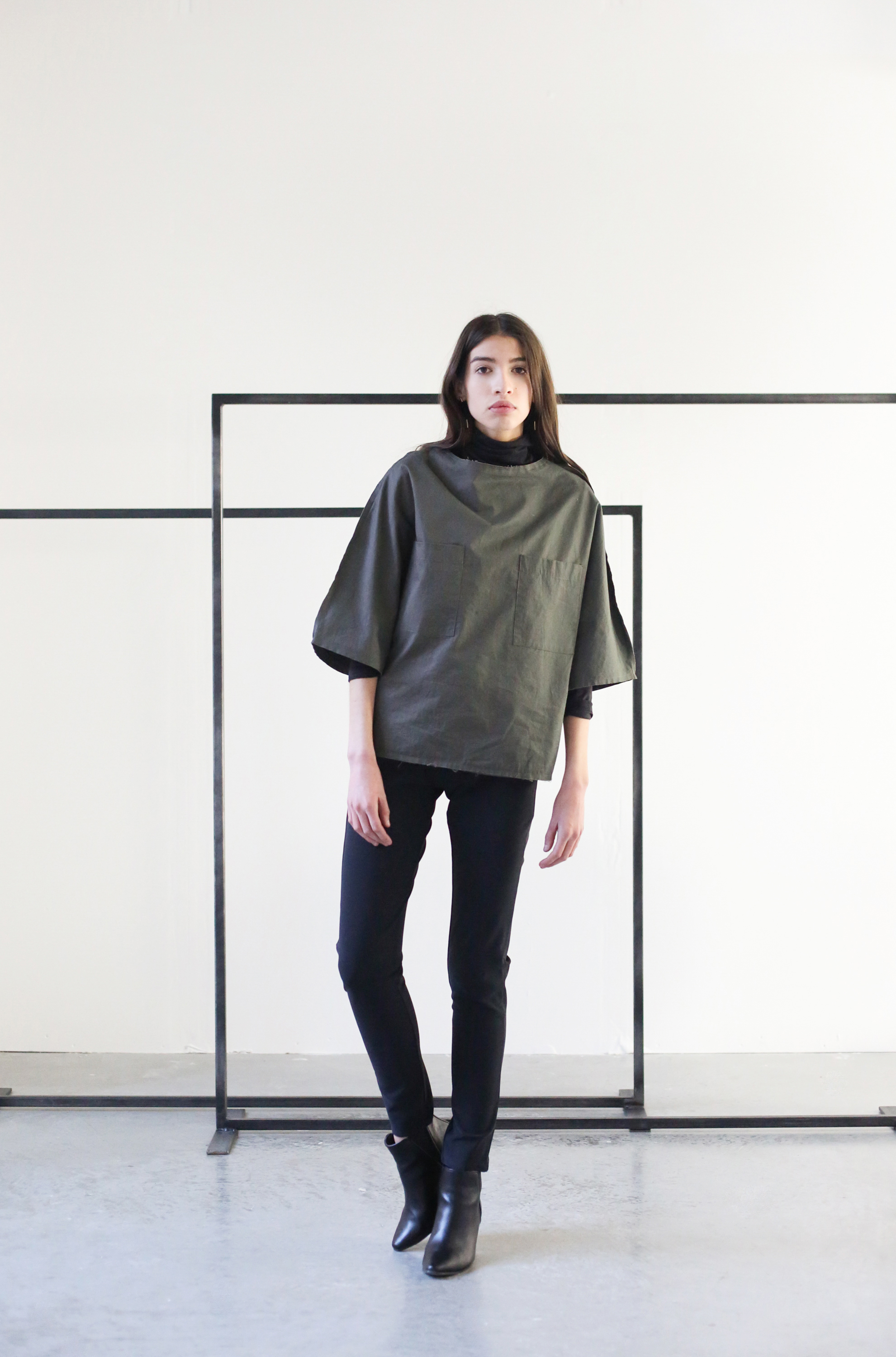 The hanger didn't do this top justice. Conventional wisdom says that with a boxier top like this we need to do a slim bottom, but we bucked that trend and paired it with a wide leg pant for a strong silhouette. Use this as a layer with slimmer silhouettes; whether it be a pencil skirt or a dress pant with fitted long sleeve underneath. The lightweight poplin allows for slight structure and transitions well from season to season. The Priory Sayan Top. Was $170, now $119.
Truly ahead of it's time, this top features some of SS17's best trends like tie details and nouveau shirting silhouettes. It's lightweight and perfect for warmer months. We dressed it up with a pencil skirt and heel; just add your favorite earrings and go. It works just as well with your best jeans and a lace camisole. This top would also do well as a cover-up for the beach or pool and would be perfect for a vacation somewhere tropical. The Bec and Bridge Sherrif Shirt. Was $170, now $119.
Wrap skirts are one of those staple pieces that seem to go unnoticed. Every woman owns a pencil skirt, but every woman should own a wrap skirt as well. This is a piece that stands out and will land more than a few compliments when worn. We styled it with a basic tee and a leather for casual cool, but it works great dressed up with a neutral blouse. Pair it with nude or black heels and let the skirt show off for you. The C/MEO Do It Again Skirt. Was $180, now $126.